Contact us today using the information below, or filling out the form at the bottom of the page.
Thielbar Family Dental
1332 E. Apple Ave. Muskegon, MI 49442
Phone: (231) 777-7931
Email: drthielbar@gmail.com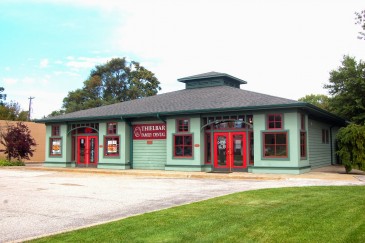 Hours
Closed for lunch 1:00pm - 2:00pm
Monday 8:00am - 6:00pm
Tuesday 8:00am - 5:00pm
Wednesday 8:00am - 5:00pm
Thursday 8:00am - 2:00pm No lunch on Thursdays
Our Services
Thielbar Family Dental strives to provide total family care in one convenient location. We provide oral surgery, periodontal therapy, root canal therapy, and cosmetic dentistry in addition to general dentistry.
Insurance
Contact us to ask about our free insurance consultation. Have your benefits explained and learn what is available to you and your family.